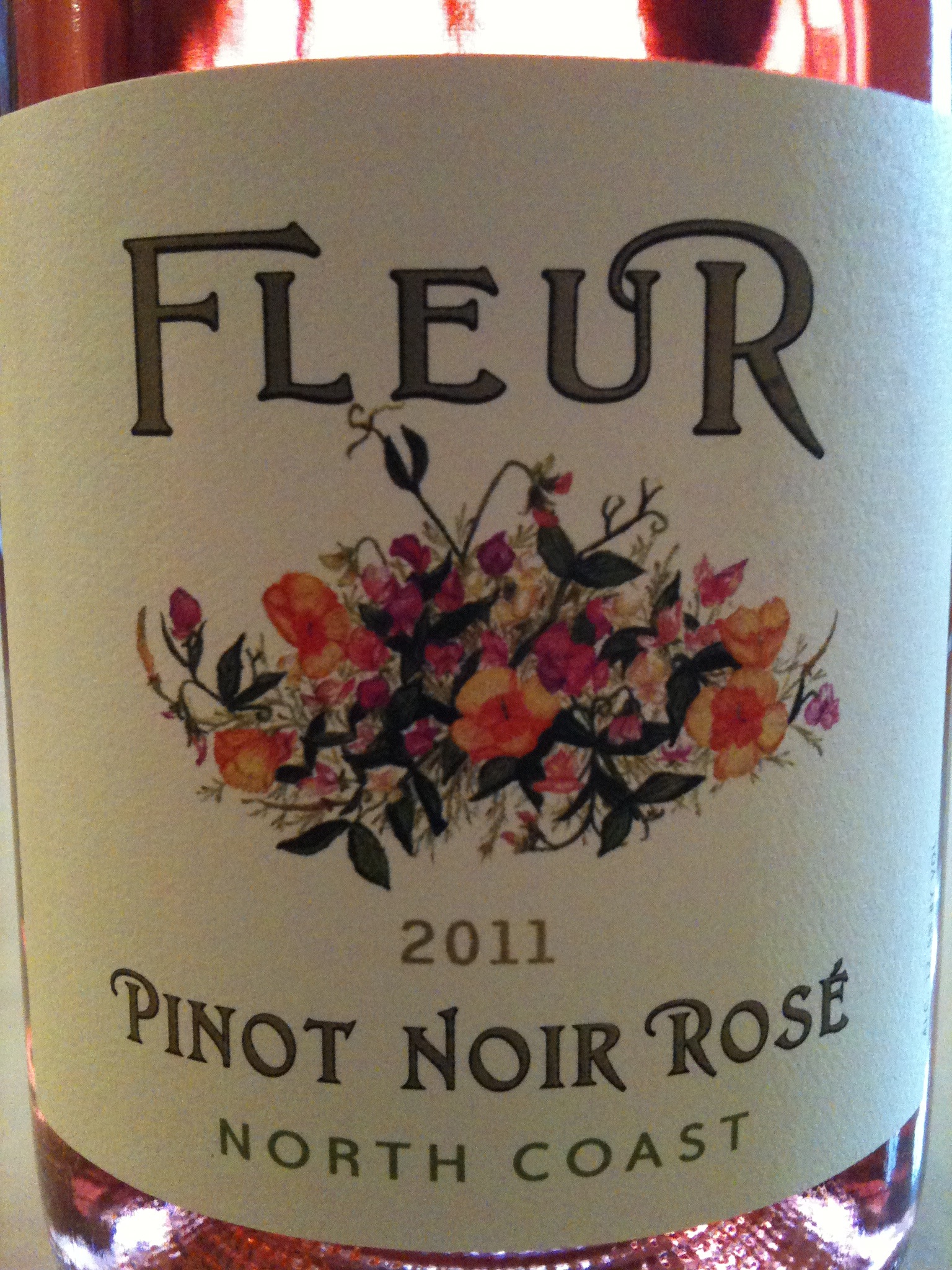 Name of wine:  Fleur Pinot Noir Rosé North Coast 2011 (100% Pinot Noir, North Coast AVA)
Price paid:  $13
Where purchased:  Mollie Stones, San Francisco, California
Tasting Notes and my Comments:  I really like this rosé and will be buying several bottles more during this summer season.  Fleur Wines pours at the Taste at Oxbow wine salon in Napa.
Color:  Medium red and translucent.
Nose:  Bright and pale watermelon.
Palate:  Acidity.  Slightly silky mouth feel.  Not sweet or very fruity.  Slightly salty on the tongue with a long finish.
Food:  This Fleur rosé is very drinkable on its own.  A suggested food pairing would be lighter fare such as grilled vegetables or a fresh salad.  Lighter cheeses would go well too.
HOT!: We will be discussing Rosé wines of the world on VinoChat on August 9, 2012 at 6pm Pacific Time
What is your favorite Rosé wine this summer?
Peter Trapasso, also known as "Vino Pete" is the founder of VinoPete.com. Subscribe and visit us weekly for our latest wine review. Now writing for Examiner.com